After finalizing our charter school contract with our authorizer, Archuleta School District 50 JT, five days earlier, we were on our way to the Colorado League of Charter School's annual conference in Broomfield, Colorado, February 22-24.
We were giddy, to say the least, about the signed charter contract.
It had been a two-year journey to get to this point — two years of research, visits to innovative schools, talking to local parents, and climbing a huge "learning curve" towards an understanding of how Colorado's education system operates.
Pagosa Peak Open School founding board members Ursala Hudson, Chenni Hammon and I were happy to make the five hour trek to the northern part of the state for three days of charter school training, networking… and let's be honest, shopping. When you live in what local writer and artist Karl Isberg calls "Siberia with a View", shopping is high on one's list whenever you head to a city. We had our sights on IKEA and Costco.
The proposed shopping "detours" were likely the reason that our fourth attending board member, Aaron Burns, opted to drive himself. Probably a wise decision, as when you get three women who rarely leave our small rural town of Pagosa Springs in a car, you'll likely get inundated with copious amounts of "girl talk." Fortunately, Aaron was able to carpool with a colleague of ours from Durango, Katie McCullough, who is a founding board member and soon to be School Director of The Juniper School, Durango's first charter Elementary school, and the first to be authorized by their local school district 9R.
I informed Katie that Aaron was very new to the charter world, and that she should feel free to fill him in on the dirty details.
This was our board's second year attending the League's annual charter school conference. The League has been around for 23 years, since shortly after the 1993 passage of Colorado's charter school act — and has been steadily developing a "best practices framework" for new, developing charter schools to follow, to make sure they knew what they were getting into.
We frankly didn't know what we were getting into.
There is an old adage around the charter school community, "If you knew how much work this was going to be, you wouldn't even start". That being said, ignorance is bliss, and the Pagosa Charter School Initiative blindly chugged along for two years — learning and re-learning the secrets of creating a rural school from scratch. While grassroots schools are not completely uncommon, we are among a small but growing group of charter founders who begin this complicated process with no professional educational background, and with no previously-established support organization encouraging us to take on this monumental endeavor.
We were just a "bunch of moms" who wanted something that other, sometimes more populous communities already have; more educational choice for families.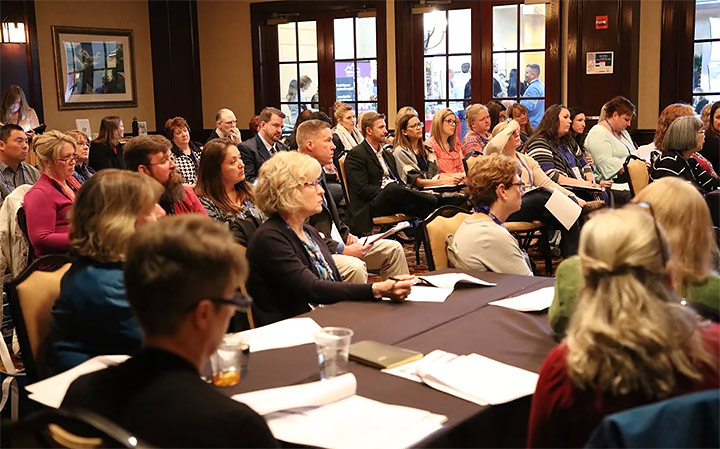 All charter school startups have different experiences. Our authorizer, Archuleta School District #50 JT, had never before received — let alone approved — a charter school application. We were all treading in unfamiliar, murky waters. Fortunately, we live in a state with an incredible charter community with the backing and support of the Colorado League of Charter Schools. This is one of the highlights of attending the annual conference; all the attendees have either been through it, are working in it, or considering starting it, so they just "get it." Every single person in the charter world that I have ever reached out to, with zero prior introduction, has immediately commended our effort and offered much-needed support and direction. At the conference, I was handed over a dozen different business cards of charter school professionals, who implored me to contact them "with any questions whatsoever, I'm happy to help."
The networking part of the weekend was just as valuable as the over 60 breakout sessions being offered by the League's themed event: "Empowering Tomorrow's Superheroes." The sessions offered everything from 'Guardians of the Charter School: Building a Board of Superheroes,' … to 'Employment 101,' … to 'The Business Side of Charter Schools' … to 'Develop Your Safe School Plan' .. and every session was just as invaluable as the next.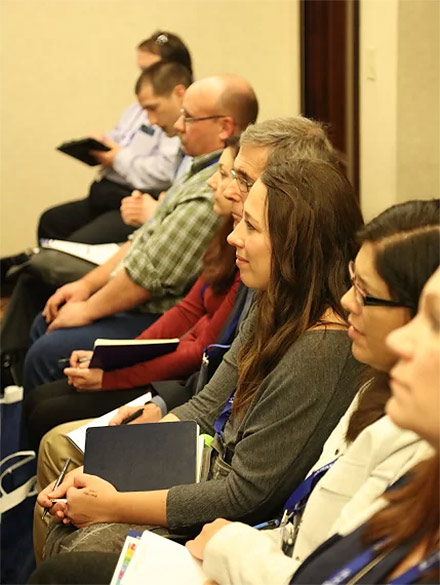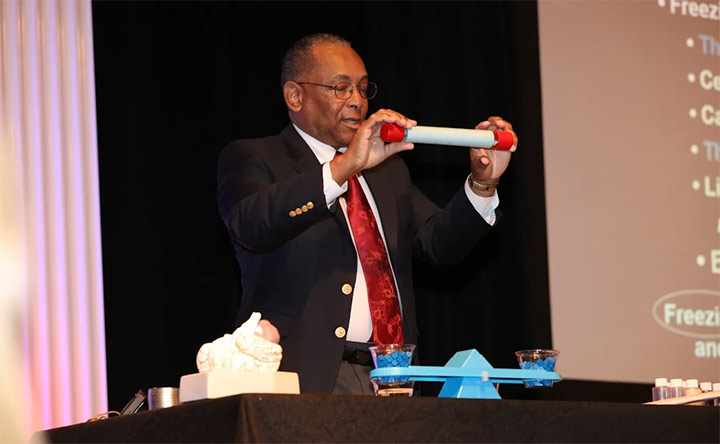 Our team from Pagosa split up and tried to cover as much ground as was physically possible, all the while trying to network, meet with vendors, say hello and thank you to the many people we already knew.. and shovel food down our throats. The League planned an amazing event that was technologically advanced and we were able to download an app to our smartphones to help keep all the 'happenings' organized in one place.
Immediately after the last session of the conference was over, we drove down to Englewood, just south of Denver, to a building you might be familiar with: Sports Authority Headquarters. Since the demise of this company, they have liquidated all of their assets and generously donated all of their office furniture to schools in need. We ran gleefully around the building with stickers bearing our name and laid our claim to over $7500 worth of school equipment, including chairs, file cabinets and cubicle partitions…
(Board member Chenni and her husband drove up to Denver a week later and spent 7 hours loading all of it into a Budget rental truck .. and with the help of several families we now have a storage unit packed full to the gills.)
After an intense three days at the Conference, we were ready to head home, loaded with all of our wares, knowledge and budding friendships. While we weren't necessarily presented with any 'new' information — as we have been surrounded by all of this for the last two years — we were nevertheless reminded, walking away from this conference, that we are in a new position every time we attend one of these charter events, and it is vital to get new insights into the current project — whatever aspect of the school you might be currently working on.
We returned to our favorite mountain town — invigorated, energized and ready to take this approval to the next level: actually getting our doors open this fall.
One of conditions imposed by the school district is that we raise $50,000 cash in grants and donations by July 1, in order to open the school with a more secure budget.
If you feel the desire to help us reach our goal of $50,000, please contact Kierstan Renner, krenner@pagosapeakopenschool.org, 970-946-6362.