A Colorado Mountain Community
Located in Southern Colorado near the New Mexico border, Pagosa Springs is the perfect mix of Southwest and Western cultures. The Town of Pagosa Springs is the county seat of Archuleta County with a county-wide population of about 12,500. From 2000 to 2005, Archuleta County was one of the fastest growing counties in the State of Colorado.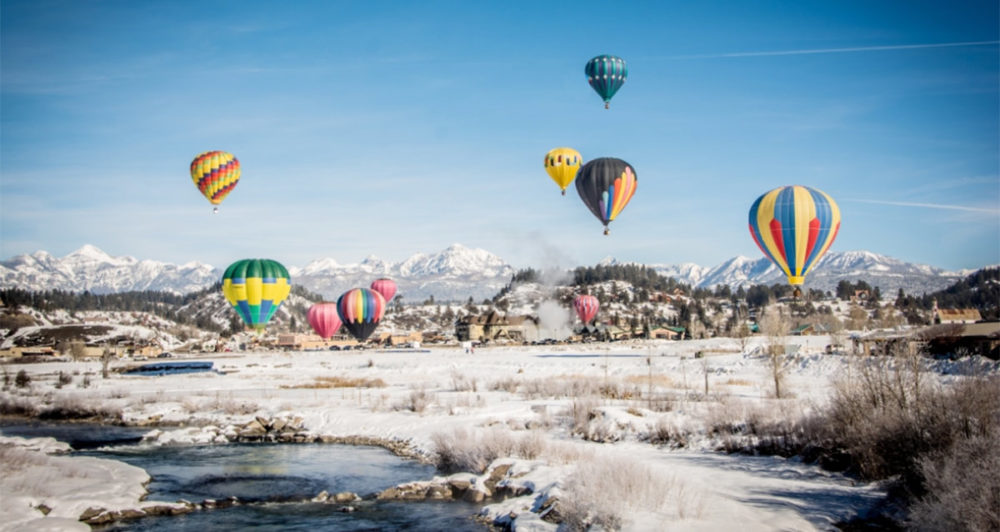 We are located twenty minutes west of the Continental Divide and Wolf Creek Ski Area. Pagosa Springs is surrounded by the San Juan National Forest and Southern Ute Indian lands. Many recreational activities are made possible by the San Juan River that flows through the heart of town.
We have myriad opportunities for hiking, fishing, all forms of skiing, hunting, four wheel drives, snowmobiling, and numerous scenic drives. With an average of 300 days of sunshine and four definitive seasons, Pagosa Springs is an extraordinary place to live! Only 34% of the lands in the county are in private ownership, while the remaining 66% are under the management of the U.S. Forest Service and the Southern Ute Tribe.
As part of the Four Corners region of Southwest Colorado, this mountainous terrain has also attracted, over the centuries, various Indian tribes, Spanish explorers, lumber companies, and pioneering ranchers. Each of these cultures left behind historical remnants to educate and entertain us today.  The latest wave of settlers have been largely "recreationalists" attracted by proximity to skiing, hunting, snowmobiling, hiking, fishing, rafting, mountain biking and other activities made possible by the surrounding undeveloped forests.
As the pace of urban living continues to accelerate, an increasing number of individuals desire a place where traditional family values still exist along with low crime rates, excellent quality of life, open space, clean air, and a reasonable cost of living.  The allure of Pagosa Springs as a place to retire and as a place to own a "second home" is putting pressure on the existing housing stock, however, and housing prices are currently climbing (as we write this in 2017) … just as we are seeing in many other Colorado communities.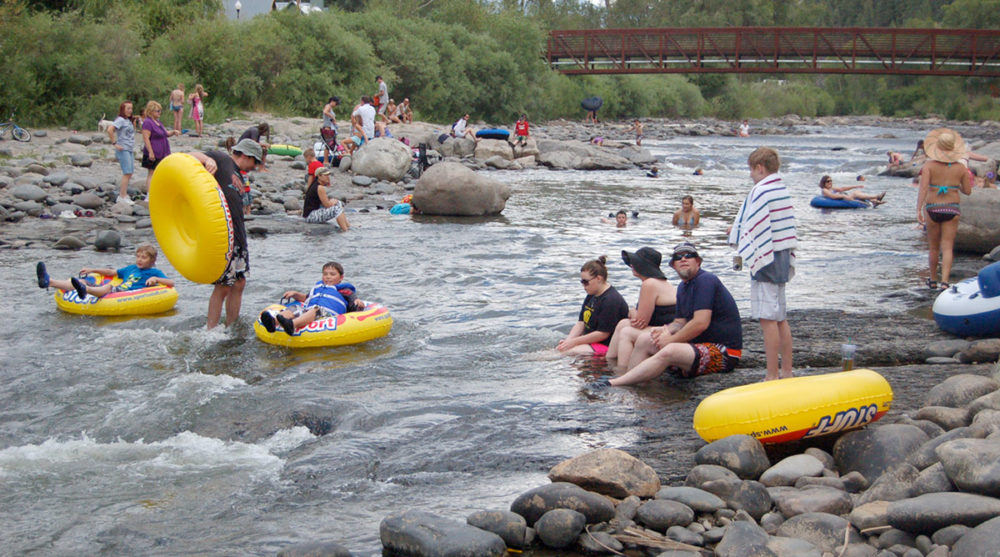 Climate
Pagosa Springs is located in the "Colorado Sunbelt" just 35 miles north of the New Mexico border, nestled at 7,000 feet on the Western Slope of the Continental Divide. This combination of high desert plateau and dramatic Rocky Mountains to the north and east creates an unusually mild climate, compared with much of the surrounding Southwest. The area is favored with some 300 days of sun each year, as well as four distinct, dramatic seasons…
Winter
Powdery snow, clear sunny days and crisp cold nights are a trademark of winters in Pagosa Springs. Our local ski resort, Wolf Creek Ski Area, regularly receives over 450 inches of natural snowfall, more snow that any other resort in the state. In downtown Pagosa, however, average snowfall is only 62 inches. Downtown streets are nearly always free of snow due to the warm daytime temperatures, which average in the high 40's. Nighttime temperatures can drop dramatically, but rarely go below the 20's.
Spring
The hills are alive with the first growth of the season, and the local rivers are rushing and full, much to the delight of river rafters and kayakers. Days are warm and clear, the nights cool; the thawing process elicits the phrase, "Mud Season." The mountains are still snow-covered, with spring skiing typically available until mid-April.
Summer
Warm sunny days and pleasantly cool evenings make summer in Pagosa Springs a real treat. Afternoon thundershowers are a regular feature during summer, usually lasting less than half an hour. Temperatures during July typically range from highs in the low 80's to nighttime temperatures in the high 50s. The growing season gets off to a late start in Pagosa but lasts into the Fall, with an average season of 90-95 days.
Fall
Indian summers are a normal event in Pagosa, with summer-like daytime temperatures lasting well into October, accompanied by cool evenings. In the mountains, the great groves of aspen and birch transform into their dramatic fall colors of vibrant yellows and oranges. By November, the high mountains have already received enough snow for Wolf Creek Ski Area to open.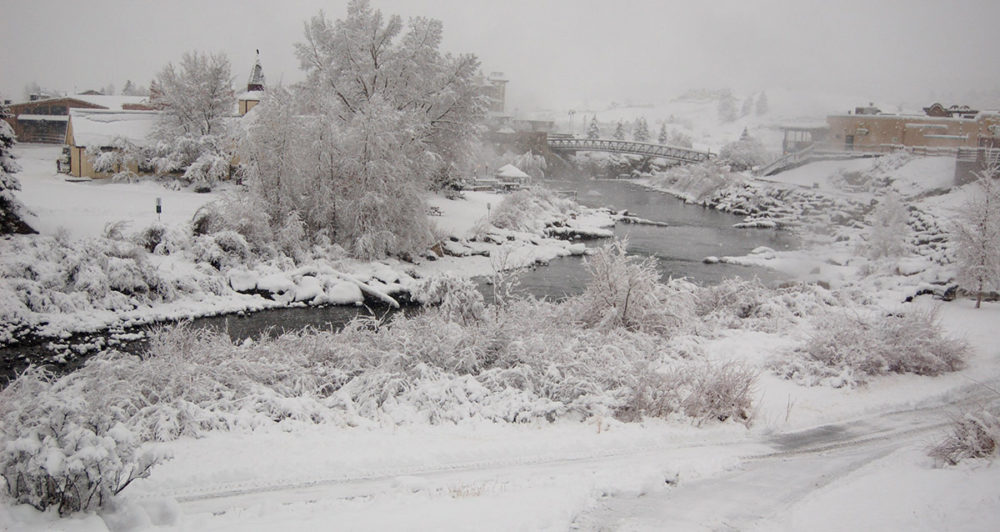 [/et_pb_text][/et_pb_column][et_pb_column type="1_3″][et_pb_sidebar admin_label="Sidebar" orientation="left" area="sidebar-1″ background_layout="light" remove_border="off"] [/et_pb_sidebar][/et_pb_column][/et_pb_row][/et_pb_section]