Advisors (Teachers)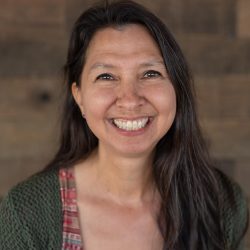 Karla Parker Choat
Kindergarten Lead Advisor
Karla Parker Choat—"Miss Karla"—is the kindergarten advisor at PPOS.  In addition to giving students a strong academic foundation to build upon, she considers herself a facilitator of learning.
She came to PPOS with an eclectic background bringing the richness of her life experiences to her classroom.  Miss Karla's experience ranges from teaching preschool, kindergarten, first and second grade art at Our Savior Lutheran School to riding instruction for kids six to eighty six at Lost Creek Ranch in Moose, WY where she was The Corral Supervisor for nine years.
Miss Karla holds a Bachelors of Fine Arts Degree from Ringling College of Art and Design and a Masters of Fine Arts Degree from Colorado State University where she earned a graduate teaching assistantship instructing undergraduates how to install museum quality art exhibitions. Miss Karla has traveled to Southeast Asia the last two years with her husband and two daughters who also attend PPOS.  She applies her global perspective and passion for world culture to her classroom everyday.
Miss Karla believes she learns as much from her students as they learn from her.  She takes their ideas and runs with them which instills a sense of excitement for learning because her students feel that their inspirations are recognized and appreciated.  She sees the value of project-based learning as her students gain the ability to guide their own learning process.  The outcome being a very engaged and excited child with a strong foundation for a lifetime of learning.
Ms. Karla's Favorite Things:
Favorite Color: Blue
Favorite Book/Magazine: Afar, Conde Nast
Favorite thing to do in free time: Sleep, Hot Springs, Chill with my girls, Massage
Favorite Place to eat: Pagosa Brewing, Baking Co., Thai Pagosa, Mee's
Favorite Snacks/Treats: Milk Chocolate, Coffee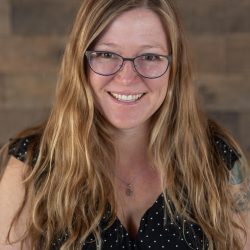 Kelle Bruno
1st & 2nd Grade Lead Advisor
Kelle Bruno has been the 1st and 2nd grade teacher at PPOS since 2017.  Before that she was the Spanish teacher at Pagosa Springs Elementary School.   Kelle has an Elementary Teaching License from Fort Lewis College with an endorsement to teach Linguistically Diverse Education.
Prior to her work in education, Kelle was a board member and garden educator for the Garden Project of SW Colorado in Durango and ran her own market garden, Southern Roots Farm, in Bayfield. She was also the Research Farm Manger at the Seeds of Change Research Farm in northern New Mexico.  Kelle has a Bachelor of Arts in Sustainable Development and Agroecology from Appalachian State University in North Carolina. She and her husband currently run an 1/8 acre organic vegetable garden where the students are able to have first hand experiences in food production and marketing.
Kelle brings a wealth of school garden, Spanish, and natural science experience to her 1st and 2nd grade students.  She enjoys skiing, cooking, and exploring the beautiful natural landscape of Pagosa Springs with her husband and their daughter.
Ms. Bruno's Favorite Things:
Favorite Color: Green
Favorite Book/Magazine: Historical Fiction
Favorite thing to do in free time: Backpack, Ski, Hot Springs, spend time with my family outdoors
Favorite Place to Eat: Mee Hmong
Favorite Snacks/Treats: Dark Chocolate, Salty Nuts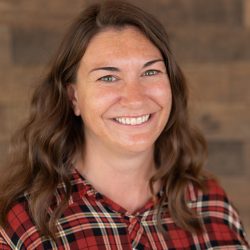 Robyn Villarreal
2nd & 3rd Grade Lead Advisor 
Robyn Villarreal teaches the 2nd and 3rd grade at Pagosa Peak Open School.  She graduated from Northern Arizona University with a Bachelor's degree in Elementary Education, with an emphasis in Psychology.  Robyn has worked with all age groups, from preschool to high school.  She has a son, Andy, and two cats, Simba and Willow.  She loves hiking, yoga, dance, and just enjoying life.
Ms. Villarreal's Favorite Things:
Favorite Color: Purple/Teal
Favorite Book/Magazine: Historical Books/US or People Magazines
Favorite thing to do in free time: Hiking/walking & gardening, loves flowers, playing with my son
Favorite Place to Eat: Mee Hmong, Chavalos
Favorite Snacks/Treats: pretzels, granola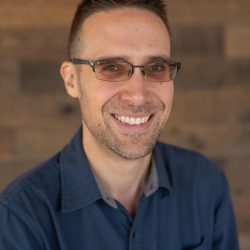 Thomas Davenport
4th & 5th Grade Lead Advisor
Thomas was born and grew up in Dallas, Texas. After graduating from the International Baccalaureate program in high school, he studied history and business administration at Carnegie Mellon University in Pittsburgh, before returning to Dallas to take an IT position at an elementary school where he worked for five semesters, while studying for his teacher certification.
What drew Thomas to education a decade ago was "the fact that school is the place in our society where children's lives and futures are shaped. Not only that, but each child's identity, self-esteem, level of self-awareness, and intellectual curiosity are also shaped at school."
While undergoing a transformative six years in public school teaching, he began to train himself in alternative pedagogies such as Montessori, Waldorf, homeschooling, and democratic schooling. After reading entirely too much for his own good, he resolved to teach for schools that fully embodied the truth that education is a process and that education is, in fact, life itself.
Thomas graduated in the summer of 2018 with an M.Ed. in Educational Leadership through CSU, and he's glad to bring these fresh ideas to the Pagosa Peak Open School as an Advisor.
Mr. Davenport's Favorite Things:
Favorite Color: Purple
Favorite Book/Magazine: National Geographic, Lord of the Rings
Favorite thing to do in free time: meditate, hike, yoga, read, listen to music
Favorite Place to Eat: Thai Pagosa, Mee Hmong
Favorite Snacks/Treats: Chocolate Bars, Chai, Teas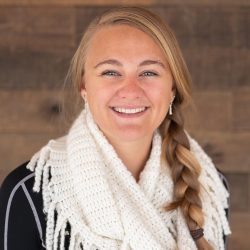 Kelsey Wright
6th Grade Lead Advisor
Born in Littleton, CO, Kelsey went to highschool in Summit County and grew up skiing, hiking, biking and traveling with her family. She fell in love with Southwest Colorado and decided to attend Fort Lewis College.
Kelsey holds a Bachelor's degree in Elementary Education with a minor in Coaching. She has a strong devotion to helping kids shape their future through their what they are passionate about. Kelsey is very excited to become a part of the team at Pagosa Peak Open School in 2019-2020.
Ms. Kelsey's Favorite Things:
Favorite Color: Teal Blue
Favorite Book/Magazine: Percy Jackson
Favorite thing to do in my free time: Ski, bike, hike, watch movies
Favorite Place to eat: Riff Raff Brewing, Durango Joes
Favorite snack and treats: Fruit snacks, gluten free brownies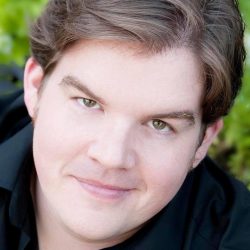 Perry Harper
Specials – Music & Performing Arts Advisor
Perry Harper holds a Masters of Music in Vocal Performance from The University of Alabama. Before coming to teach, he performed opera and musical theater around the country. Some of Perry's favorite roles that he has performed are Jekyll and Hyde from Jeckyll & Hyde, Don Jose from Carmen, Jean ValJean from Les Misérables, and Ferrando from Cosi fan Tutte. Perry is so excited to be teaching Music and Performing Arts at Pagosa Peak Open School.
Mr. Perry's Favorite Things:
Favorite Color:  Crimson
Favorite Book/Magazine: Anything that teaches me a skill
Favorite thing to do in free time: I love tying flies
Favorite place to eat: PIZZA!!!! anywhere
Favorite snacks/treats: Peanut butter M and M's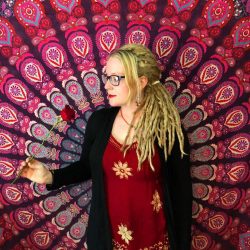 Rain March
Specials – Art Advisor
Rain March was born in a small town in Tennessee but raised in a smaller town called Brandon in England. In England she received her general education but specialized in music studying piano, violin, guitar and voice. She moved to Jacksonville Florida as a teenager graduating High school magna cum laude, received a scholarship to the University of North Florida where she studied Fine art with a focus in Sculpture. Rain traveled selling handmade art for several years before deciding to settle in beautiful Colorado.
In Denver, she worked as a preschool music teacher travelling around the city performing to the smallest kids around. She has worked in several libraries as well as serving as the Children's book coordinator at 2 buck books, a Denver bookstore. She has since been owner/ performer at Squiggle and Wiggle, a project that combined the love of music with a love of books to provide musical storytime.
You may have seen Rain at Higher Grounds Coffee where she has been perfecting her latte art skills, but she is now excited to bring a deep love of art (along with her ukulele) to the kids of Pagosa Peak.
Ms. Rain's Favorite Things:
Favorite Color: Purple and red
Favorite Book/Magazine: Harry Potter, His Dark Materials by Philip Pullman
Favorite thing to do in free time: Paint, make music or read
Favorite place to eat: Higher Grounds or Mee Hmong
Favorite snacks/treats: Tea and anything potato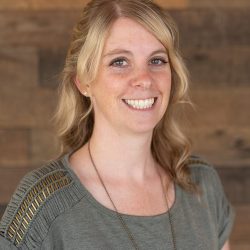 Fawn Firestone
Exceptional Student Services Advisor
Fawn grew up in Pagosa Springs and graduated from high school here. She attended Western Governors University and graduated with a Bachelor's degree in Special Education. Fawn has worked professionally with preschoolers and volunteered often with her own children's classes throughout their years in school and current classes. She currently helps in Sunday school and high school youth group on a regular basis. Fawn is passionate about kids of all ages and is always doing something that involves children whether they are her own or someone else's. She has three children of her own and loves going on bike rides with them and kayaking.
Ms. Fawn's Favorite Things:
Favorite color: purple
Favorite book/magazine: fiction
Favorite thing to do in free time: biking, kayaking, reading, being outdoors
Favorite place to eat: Higher Grounds
Favorite snacks: chocolate, yogurt covered pretzels, fruit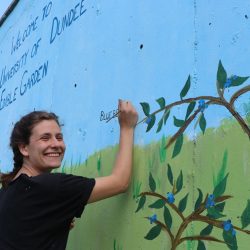 Lexi Bernstein
AmeriCorps Service Member – Food Security Champion
Lexi Bernstein graduated with a B.A. from College of Saint Benedict and Saint John's University in Minnesota in 2017 and received her M.F.A. & Arts & Humanities at the University of Dundee in Scotland in 2019.
Lexi is excited to join PPOS as the Food Security Champion through TeamUp Americorps! She will be working with students in the lunchroom, the classroom and, most importantly, the garden! During the after-school program, she will be facilitating education around cooking, growing, and eating healthy food while connecting food systems to the overall curriculum of PPOS.
"When I am not dreaming about the perfect urban farm/art experience, you can find me rock climbing, playing with my cats or listening to podcasts."
Administrative Team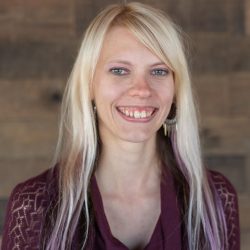 Jeanelle Wychesit
Office Manager
Jeanelle Wychesit has been the Office Manager for PPOS since 2019. Prior to her work in education, Jeanelle was the Manager of the local Starbucks, and continued working there pursuing her love for all things coffee and became a Coffee Master. She held several positions at our local City Market. Jeanelle is well versed in many software platforms and her organizational skills are top notch. When it comes to helping our students, families and staff, Jeanelle is always willing to lend a helping hand.
Jeanelle continues to volunteer with the high school youth of our community through various aspects, including being the food coordinator for Open Circle. She lives with her husband, Joey, and daughter, Jayelle, who is currently attending PPOS.
She has lived in Pagosa Springs for the past 20 years and has a love for everything Pagosa and the great outdoors. Her hobbies include: hiking, skiing, reading, swimming, gaming, and painting.
Ms. Jeanelle's Favorite Things:
Favorite Color: Purple
Favorite Book/Magazine: YA Books
Favorite thing to do in free time: Go outside!
Favorite place to eat: East By Southwest
Favorite snacks/treats: Coffee, Justin's Peanut Butter Cups, dark chocolate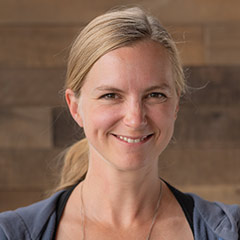 Emily Murphy
Instructional Coach
Emily Murphy will serve as an instructional coach for the 2019-2020 school year. In this position, she will work with PPOS students and staff on curriculum, assessment and instructional strategies.
This will be Emily's 13th year in education. She comes to us from Colorado State University's Early Childhood Center where she worked as a mentor teacher and instructor for the Human Development and Family Studies Department. She holds a master's degree in curriculum and instruction, as well as a bachelor's degree in print journalism and a teaching certificate in early childhood.
Emily has a background in project-based learning (PBL). Before moving to Colorado, she worked at Awakening Seed School in Phoenix, where she co-wrote a health and wellness curriculum as well as classroom summative assessments, and was first introduced to a PBL and emergent curriculum. During her time at CSU she worked with approximately 12-15 CSU students per year in addition to 18 preschoolers daily. She created and implemented weekly professional development opportunities, formative and summative evaluations, and mentorship of student teachers and interns.
Her passion for PBL combined with her experiences at CSU gave her opportunities to present on project-based learning at the Rocky Mountain Early Childhood Conference, the National College Child Care Center Conference, and through class lectures at the university. Her work has also been published in the North American Reggio Emilia Association's magazine, the Buck Institute for Education's website, and Edutopia.org.
Emily is excited to apply her passions under the umbrella of instructional coach this year.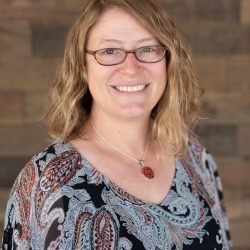 Angela Reali-Crossland
School Director
Angela comes to PPOS from Durango, and education reform and charter schools of choice have been at the heart of her educational career.  She has an MA, Teaching Secondary Science from the University of Phoenix; a BS, Natural Resource Management and Environmental Education; and holds a State of Colorado Professional Teacher License-Secondary Science Endorsement.
Throughout her career Angela has held many teaching positions including time as an Advanced Physics Teacher at Animas High School, Science Teacher at Pikes Peak School of Expeditionary Learning, and Lead Science Teacher at James Irwin Charter High School.
Most recently, Angela worked at Mountain Middle in Durango as the Instructional Guide, Grant Coordinator and Assessment Coordinator. During Angela's tenure at Mountain Middle School she contributed to the organizational changes and high achievement of the project-based learning school. In her first year, Mountain Middle climbed from the bottom 10% of schools in Colorado to the top 12% of schools. She contributed to this success by leading professional development, training teachers, supporting staff and supporting a culture of excellence, growth mindset and a positive learning culture.
She enjoys the small environment and close student/teacher relationships that charters schools promote, as well as the critical and in depth thinking that project based learning fosters.
In her spare time Angela enjoys canoeing, backpacking, snowboarding, photography and her new found hobby of paddleboarding.
Mrs. Angela's Favorite Things:
Favorite Color: Red
Favorite Book/Magazine: Historical Fiction, woodworking
Favorite thing to do in free time: Snowboard, woodwork, read, paddle boarding
Favorite Place to Eat: Thai Pagosa, Mee Hmong
Favorite Snacks/Treats: Chocolate, gluten-free treats