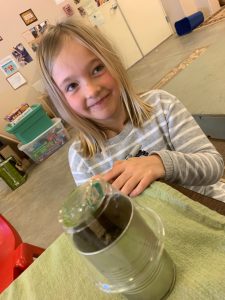 Pagosa Peak Open School (PPOS) is pleased to announce that the school has received $500 from the Community United Methodist Church (CUMC) Russ Hill Bazaar Grant.
The funds from this grant will be used to purchase much needed art, math and science supplies for our 2nd and 3rd grade class. The classroom supplies purchased using the Russ Hill Bazaar Grant will immediately benefit the students in Ms. Robyn's class as well of future generations of 2nd and 3rd graders.
PPOS is committed to providing a flexible, respectful and inclusive learning environment built upon individual competencies and interests, where education evolves as a creative process, fostering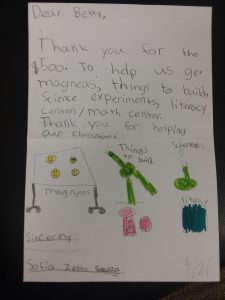 self-sufficient individuals with inquisitive minds. By exploring subjects through participation in natural environments, student achievement is amplified and a strong sense of place is solidified, inevitably supporting community vitality and a healthy planet.
PPOS is pleased that CUMC has given such a generous contribution to help our students learn and further our mission to create a community of empowered, lifelong learners by providing a multi-age learning environment designed to foster confidence, high academic achievement, and the joy of learning through original and meaningful work.