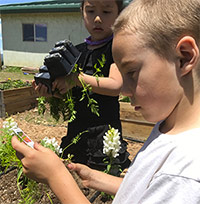 On October 22, the Buck Institute for Education — the premier US source for information about Project-Based Learning — posted an article entitled "Voice & Vision: Engaging Students in School Design" by Pagosa Peak Open School advisor Emily Murphy. (PPOS uses the title, 'advisor,' rather than 'teacher.') 
Here is the beginning of Ms. Murphy's published article, followed by a link for those who wish to read the complete essay…
When Pagosa Peak Open School, a small, rural, public alternative elementary school in Colorado opened in fall 2017, many stakeholders with strong opinions had discussed visions for its future. Staff continued to ask, "Who are we?" and came up with a variety of answers: we are an outdoor education school, we are place-based, we are project-based, we are stewards of the planet, we are global citizens. The founders believed in a school where students and teachers work alongside each other in a multi-age environment that assigned no grades and had a focus on healthy living.
In addition to these groups, we heard from the school board and parents about their expectations for this small, year-round elementary school in its infancy.
The voices we had not yet heard were those of the students. While many adults were building a framework for their experience, children moved through their day without being asked about their visions for their school. By January, we realized our mistake and invited them into the conversation. In small groups, students listed their thoughts about an ideal school, and told us things like:
Lots of recess
Field trips
Food gardens
At least one water slide
Pizza lunch
Plants inside
Fairy gardens
A rock climbing wall
Music classes
Teachers that love us
Staff spent time reviewing student ideas and identified trends, including gardens. In Archuleta County, Colorado, there was only one school that had a garden and it was a private preschool.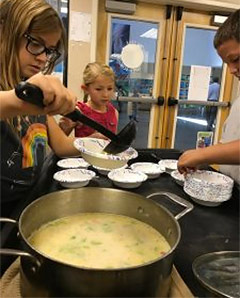 Staff, school board members, founders and parents had all agreed that a school garden would support the curriculum and vision of the school.
This seemed like a project that would align values among all our stakeholders, including our students…
Read the full essay here on the Buck Institute for Education website.