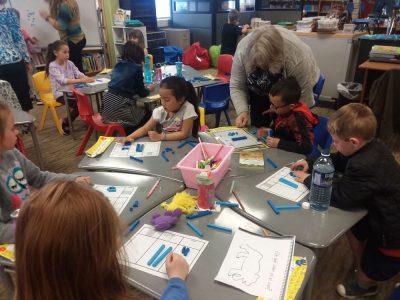 In the fall of 2018 the Foundation for Archuleta County Education helped to supply Ms. Kelle's 1st and 2nd grade class with Singapore math manipulatives. Singapore math refers to the teaching method and curriculum used in the small island country of Singapore for K-6th grade. This particular math system supports a real-world application of math through concrete, pictorial and abstract phases.
This spring Pagosa Peak Open School hosted FACE board members Mary Stokes and Jill Porterfield for a morning of math time education using these manipulatives with Ms. Kelle's class. Both Mary and Jill helped the 1st and 2nd students conquer word problems using the tools as well as critical thinking skills.
FACE, which was established in 2012, is a Colorado non-profit foundation that acts as an independent source of funding for curricular and extracurricular activities involving students at various educational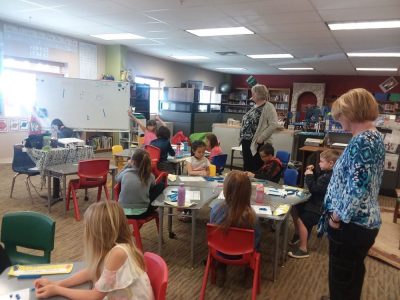 institutions within Archuleta County.
PPOS is grateful to FACE supplying these Singapore math tools and taking time to help our students learn and further our mission to create a community of empowered, lifelong learners by providing a multi-age learning environment designed to foster confidence, high academic achievement, and the joy of learning through original and meaningful work.